Scouting Virtually
(NOTE: this website is still under construction)
UPDATE: Troop 1029 has begun meeting in person and is also scouting virtually!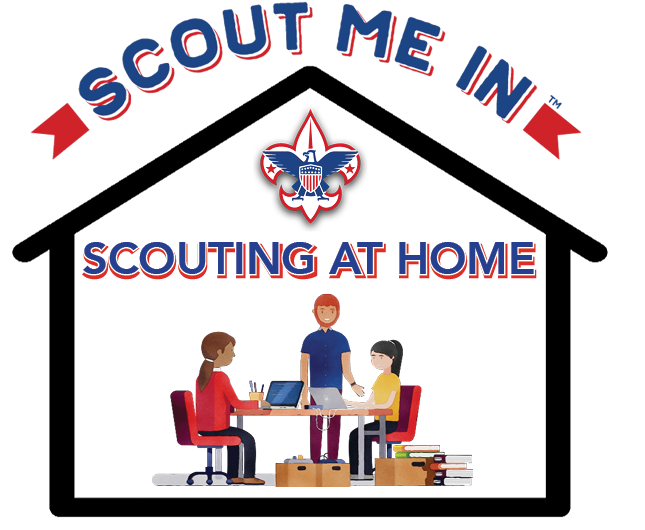 VIRTUAL SCOUTING
With the Stay-at-Home order in place, there's no reason we can't continue Scouting! There are still so many oportunities available for all scouts of all levels.
And as much as we all hate not being able to get together and get outdoors, we have found that there is still very little that we cannot accomplish electronically and also stay connected!
For us, Troop 1029 is scouting on. We are still holding our weekly meetings, working on Requirements, Merit Badges, Skills training, Scoutmaster Conferences, and Board of Reviews. We all hope that once we can get back together again and get outside, that we will not have lost our edge and be able to just jump right back into an outdoor lifestyle again.
In the mean time, we've put together some helpful links and information for different virtual activities and Merit Badge opportunities for scouts of all levels.
RESOURCES
Rank Advancement Requirements
Advancement is the skills process of the BSA where you, the scout, learns to progress from rank to rank. This method is used to encourage you with ongoing involvement, commitment, and help keep you active.
Scouting provides a series of surmountable obstacles and steps, but you are taught how to overcome them within the rank requirement skills. Skills where you plan and work through your advancement at your own pace. Then, at the completion of each stage, a you are recognized and rewarded for your achievements. We believe these steps will help you gain self-confidence, grow in self-reliance, learn leaderships skills, and grow in the ability to help others.
(make sure to update your Cyber Chip before using any online resources.)
The Del-Mar-Va Council has also put together a long list of merit badge counselors, advancement leaders, and several fun activities for Scouts! Included are webinars, resources, and tools to keep advancing and growing in skills.
Council will be constantly adding videos and instruction so check back regularly.
Weekly Skills Training/Sessions
Our brother troop (29) is currently offering weekly skills classes for scouts to learn and teach. Some of the curriculums being offered are:
To see the schedule of weekly classes being offered, click here (you will be redirected to Troop 29's calendar).



-Return to top ⇧
---
Quick Links
Search this site:
Subscribe Troop Email
Register to receive email communications about Troop 1029 by using the box below. Please allow time for account verification and approval. Enter your email address to subscribe to the Troop 1029 list:
---
Next Scheduled Events: