Welcome to Scouts BSA Troop 1029 for Girls
A Purpose Driven Troop: Our values are the purpose, learning is the process, fun and personal growth are the result.
About Us:
Girls' Troop 1029 is located in the Pike Creek area of Wilmington, Delaware. We were established in February 2019 and are continuously recruiting girls ages 11 to 17 (grades 6 - 12) to be part of our all-girl Scouts BSA troop, linked to a successful 65+ year old boys troop, chartered by Red Clay Creek Presbyterian Church. All young ladies are welcome regardless of home address or school. Come visit a meeting (or two) and see how our Scouts BSA girl troop is Scout-led, where the youth plan and lead the program.
Now Recruiting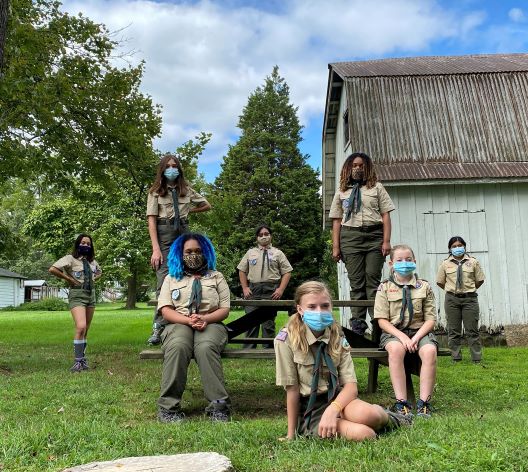 To participate in our all-girl Scouts BSA Troop, contact us for more information.
Leadership
The Troop is youth-led, which means it is heavily focused on youth leadership development. With guidance of the Scoutmaster and other adult leaders, the Scouts run the troop meetings, plan the programs/activities, and provide leadership among their peers.
Troop 1029's and Troop 29's Relationship
Boys' Troop 29 is a thriving 65+ year old troop chartered by the Red Clay Creek Presbyterian Church in the Powder Mill District of the Del-Mar-Va Council. Our troops are linked, but operates separately (one for boys and one for girl), but we share a chartered organization and a Troop Committee. This format provides a foundation for our growing girl troop and makes it convenient for families as both troops meet on the same night.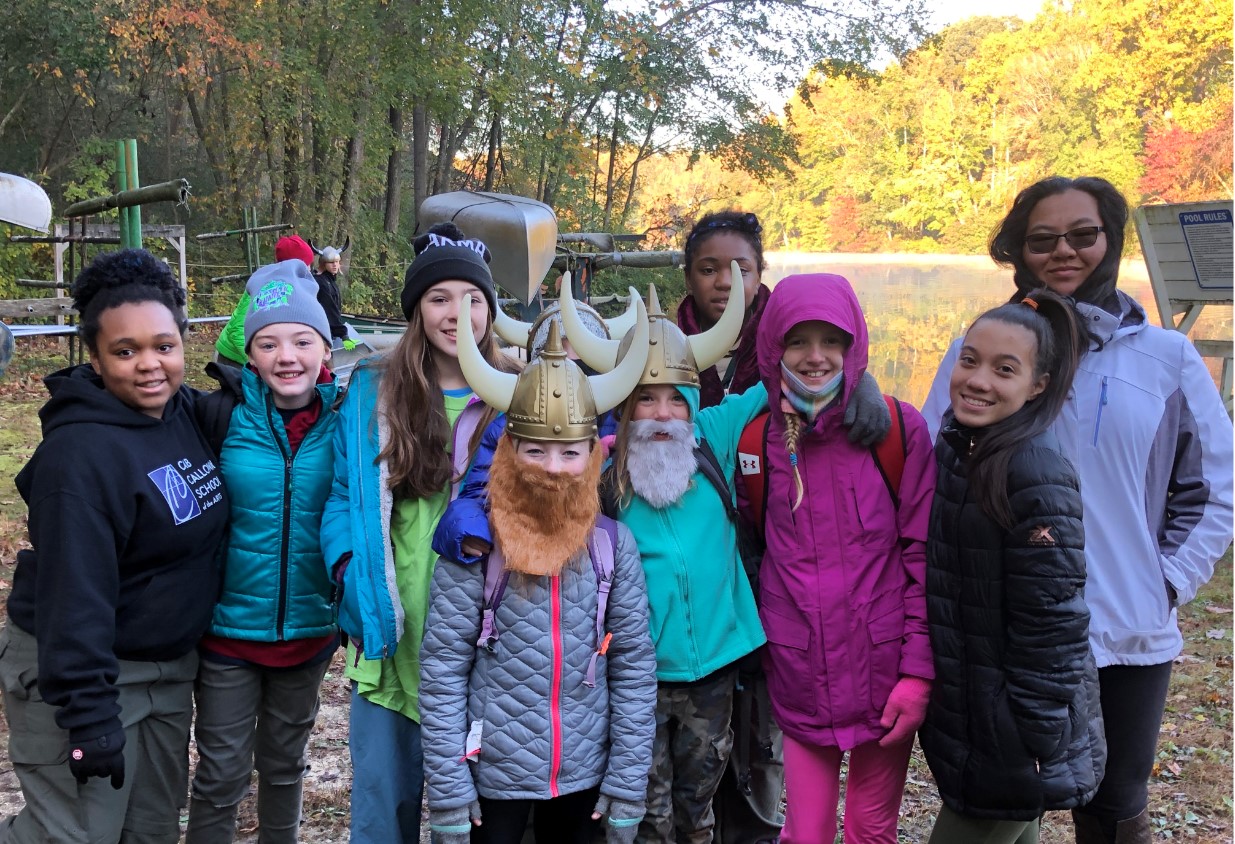 Meetings and Outings
We meet every Monday night from 7:00 pm to 8:30 pm at the Red Clay Creek Presbyterian Church (500 McKennan's Church Road, Wilmington, DE 19808.) The scouts plan the monthly outings/campouts all year long, and participate in a week of summer camp [annually]. We camp throughout the region and have a service area of the greater Wilmington area with the scouts making the final determination.
News and Announcements
From our Scoutmaster, Michele Davis, "It is hard to believe that we are celebrating the first year of Troop 1029. The Unidox Patrol has come together as a team and the girls have worked hard to earn their ranks and merit badges."
Highlights from our first year of camping/outings include: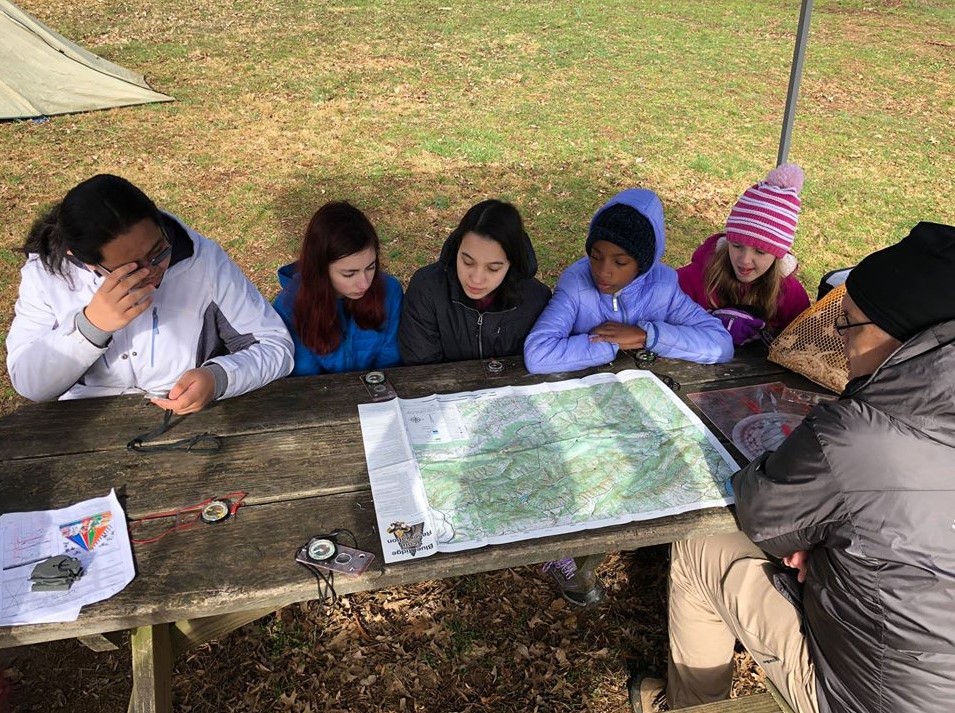 Whitewater Rafting at Poconos, PA
Camped & Hiked 9+ miles in Valley Forge Historical Trail at Valley Forge, PA
Canoeing at Poconos, PA
Studied archeology & searched for fossils at Calvert Cliffs State Park, MD
Community Service Projects at Cokesbury Village in Hockessin, DE
Klindike Derby at Camp Rodney in North East, MD
Fun things in the future:
Monthly camping themes & activities will include: COPE, Archery, Canoing, Rifle, Shogun, Backpack Hiking, etc...
Visiting New York to tour a media center
Resident Summer Camp
---
Troop 1029 COVID-19 Activity Protocols
Troop 29 and it's Charter Partner Red Clay Creek Presbyterian Church are eager to see in person scouting resume as soon as possible. Unfortunately we do not believe that current conditions warrant the safe resumption of in person scouting and activities. This has not prohibited us from developing a set of policies and protocols around how we will operate once our partner gives us the 'go ahead'. As such the Troop 1029 Committee has created the set of policies found by clicking on the image link to the right.
To view the presentation given at our Family Meeting 6/1 please Click here.
CURRENT EFFECTIVE STATUS: As of July 13, 2020 Troop 1029 is operating under the parameters of:


Please check this location to understand which rules we are currently operating under.
Click the facebook icon below to follow us, and view our latest activites, photos, and events.

---
Quick Links
Search this site:
Subscribe Troop Email
Register to receive email communications about Troop 1029 by using the box below. Please allow time for account verification and approval. Enter your email address to subscribe to the Troop 1029 list:
---
Next Scheduled Events: